Café de paris in a few words
Open a bottle of Café de Paris and plunge into the friendly atmosphere of a Parisian café. Capture those chance encounters at the bar, say "cheers" for any reason, set the world to rights without moving from your seat, or chat with new friends on the sunny terrace.
Whatever the occasion, however you feel, Café de Paris combines the best of French living without a worry in the world.
Café de Paris is a range of wines with a crisp and refreshing taste. Delicious and thirst-quenching, the drinks are a joy to share on any occasion. As aperitifs, with dinner, or enjoyed outdoors, Café de Paris has something for every shared moment.
Sparkling, still or "ready to drink", with Café de Paris, it's easy to share a spontaneous drink!
The story of Café de Paris
Since its creation in 1967, Café de Paris has developed a unique and authentic know-how. Produced and bottled in Cubzac-Les-Ponts, in the Bordeaux region, the products are now sold all over the world.
These aperitifs are made from carefully selected grape varieties and blended by our chief winemaker. The natural fermentation process gives these wines their delicate and unique flavour.
The classics sparkling wines

Café de Paris
Blanc de Blancs Brut

Café de Paris
Blanc de Blancs Bio Brut

Café de Paris
Blanc de Blancs Demi-Sec

Café de Paris
Blanc de Blancs Brut Rosé
The Art Nouveau collection sparkling wines


Café de Paris
Blanc de Printemps Brut

Café de Paris
Blanc d'époque
The aromatised sparkling wines


Café de Paris
Cocktail Hugo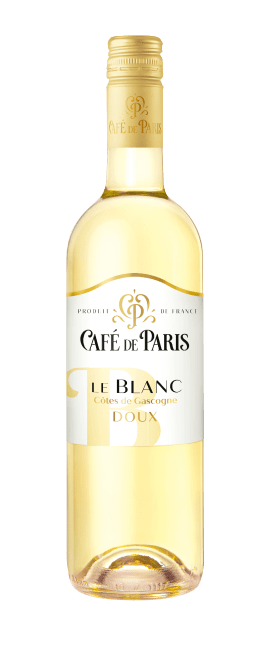 Café de Paris
Le Blanc Côtes de Gascogne Doux
Café de Paris
Le Blanc Côtes de Gascogne Sec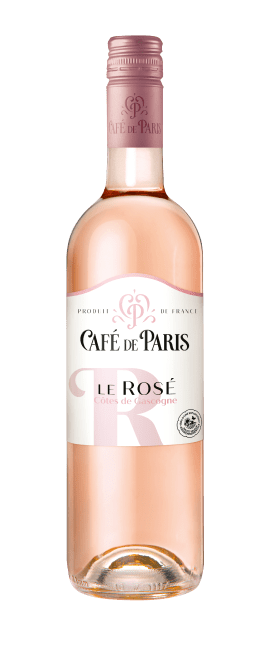 Café de Paris
Le Rosé Côtes de Gascogne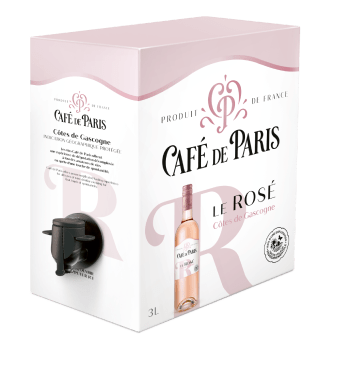 Café de Paris
Le Blanc Côtes de Gascogne Doux
Café de Paris
Le Blanc Côtes de Gascogne Sec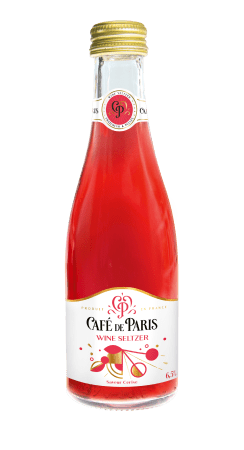 Café de Paris
Seltzer cherry flavour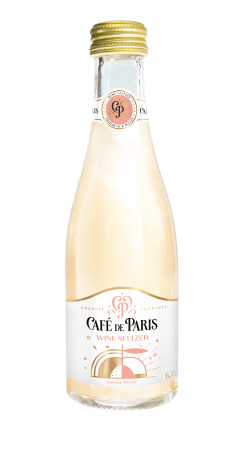 Café de Paris
Seltzer peach flavour
Café de Paris
Seltzer elderflower flavour
BROWSE THE LIFESTYLE BRANDS