Concrete actions - Through our brands
Our brands express a strong commitment through their actions.
  Through our brands
Maris, member of the ASPAS
The Association for the Protection of Wild Animals and the Natural Heritage is a French environmental protection association.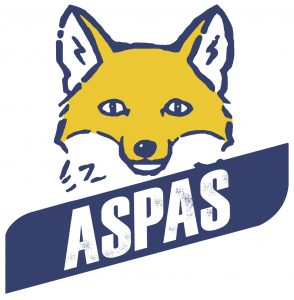 Founded in 1980, it works for the protection of wildlife and the preservation of natural heritage
solely through the support of members and donors. In concrete terms, the association creates Wildlife Reserves, where fishing, hunting and exploitation of nature are banned. The patron of these reserves is the actor/director Jacques Perrin. More information on the ASPAS website.
Café de Paris in Cubzac-les-Ponts
The production site of Café de Paris in Cubzac-les-Ponts is incredibly rich. It contains a protected natural plateau of more than 8 hectares overlooking the bottling factory. In Cubzac, the entire environment is respected, not just the industrial facilities.
In April 2021, 6 hectares of fallow land were planted to create a flowering meadow in readiness for the installation of beehives in partnership with a local beekeeper.
This outdoor space, with its breath-taking view of Bordeaux and its region, had lain unused for 120 years. The peaceful surroundings have made the bees happy and they have adapted perfectly with a multiplication of swarms to increase the number of hives and a first harvest of 80kg of honey.