TERRA360,
a system that feeds our ambition
We are committed to sustainable, responsible, and exemplary winemaking.
Not because it is in keeping with the times but because it is, in the long term, a decisive issue for the planet, our company, and its employees.
The excellence of our wines directly depends on the quality of the grapes.
However, grape quality is linked to the good health of the vines, which itself depends on the fertility of the land and the expertise of the winemakers who, for generations and harvest after harvest, watch over it. It only takes one link to fail and the whole cycle weakens.
Taking care of winemakers and respecting nature and the land that sustains them is our responsibility.
This is why we created Terra360.
This virtuous circle in which we engage with our partners is a tremendous source of innovation, of gains in environmental efficiency, and value creation.
With this approach, we are not content to buy at a fair price.
We go further. Every year, we support initiatives to increase the value of vineyards. We encourage winemakers to improve their practices, analyse the soil, promote biodiversity, and contribute to natural fertility.
The whole point of this approach is to work together to produce grapes that will create high-quality wines.
These wines will provide these healthy vineyards – and the winemakers managing them – with recognition and sustainability today for future generations.
Thus, we aim to seal a new alliance between nature and the various stakeholders, for a collective win.
It's good for the environment, it's good for the wine, it's good for you.
TERRA360,
A VIRTUOUS CIRCLE FOR ALL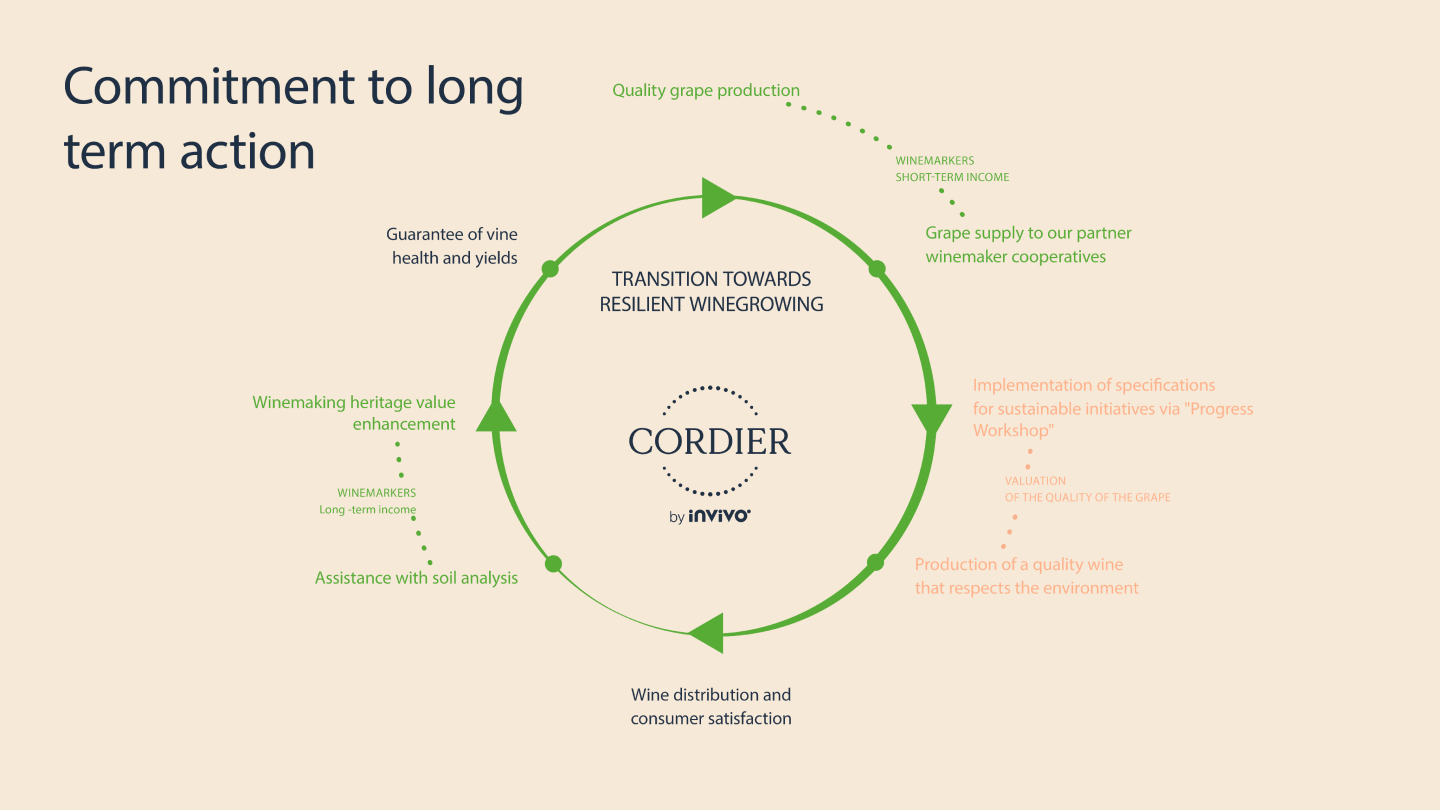 CORDIER: COMMITTED AT ALL LEVELS
WITH OUR PARTNER WINERIES